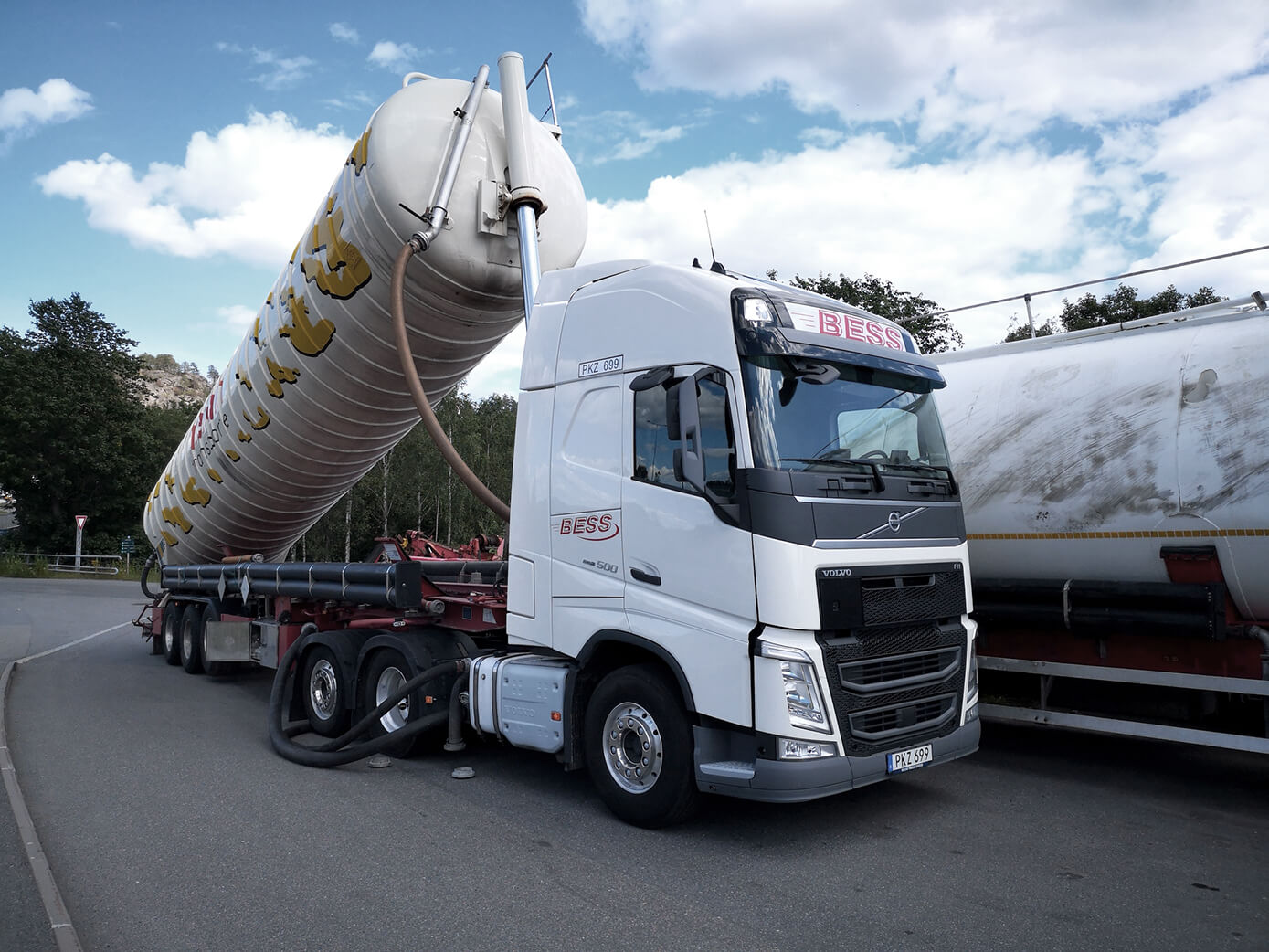 For the past few years we have had at our disposal a special vacuum trailer.
This is mainly used were material have to be taken out of a silo from below or above, for example in the case of a wrong delivery of contamination of a residual product.
Also, the vacuum trailer can suck product from inside another bulktrailer and deliver to final destination. This typically happens in case of a technical defect or accidents like a roll-over.