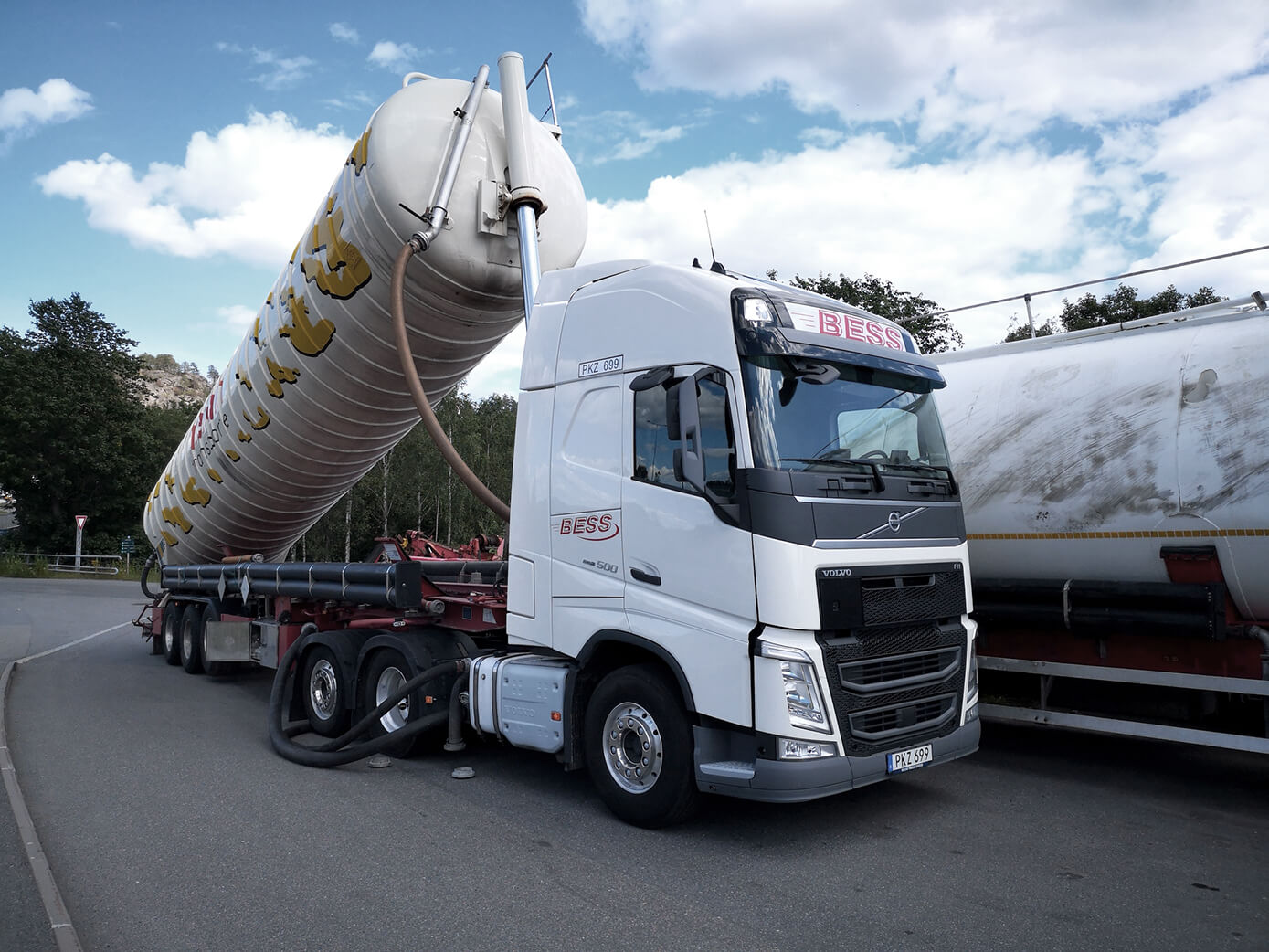 For the past few years we have had at our disposal a special vacuum trailer.
This is mainly used were material have to be taken out of a silo from below or above, for example in the case of a wrong delivery of contamination of a residual product.
Also, the vacuum trailer can suck product from inside another bulktrailer and deliver to final destination. This typically happens in case of a technical defect or accidents like a roll-over.
Kakan med namnet _gat sätts används av analystjänsten Google Analytics. Kakan används för att begränsa antalet anrop till Google Analytics om webbplatsen får väldigt mycket trafik. Vi använder Google Analytics för att se hur besökarna använder webbplatsen: Till exempel hur många som besöker webbplatsen och vilka sidor besökarna tittar på. På så sätt kan vi till exempel se vilket innehåll som är populärt och använda denna kunskap för att skapa mer liknande innehåll.