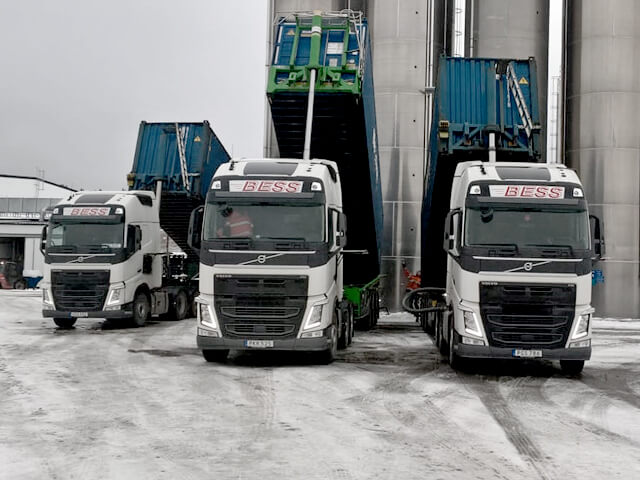 Bess has standard and specialized chassis for various types of container transports. The main activity related to these transports is also bulk.
We have chassis for transportation and unloading of 20'/30'/40' pressurized tank containers designed for any free-flowing dry bulk material. These type of tank containers is identical to that of conventional road tankers.
We also have a number of chassis for discharging of 30' bag-in-box container. Inside these containers, so-called "inliners" are fixed to the walls and filled with the material to be transported. Unloading here is via a rotary feeder.
We operate daily in the ports of Gothenburg and south of Sweden with our various container chassis.
At our base in Tjörn we also have facilities to store empty containers, and mount inliners for bag-in-box containers to be loaded.
Kakan med namnet _gat sätts används av analystjänsten Google Analytics. Kakan används för att begränsa antalet anrop till Google Analytics om webbplatsen får väldigt mycket trafik. Vi använder Google Analytics för att se hur besökarna använder webbplatsen: Till exempel hur många som besöker webbplatsen och vilka sidor besökarna tittar på. På så sätt kan vi till exempel se vilket innehåll som är populärt och använda denna kunskap för att skapa mer liknande innehåll.