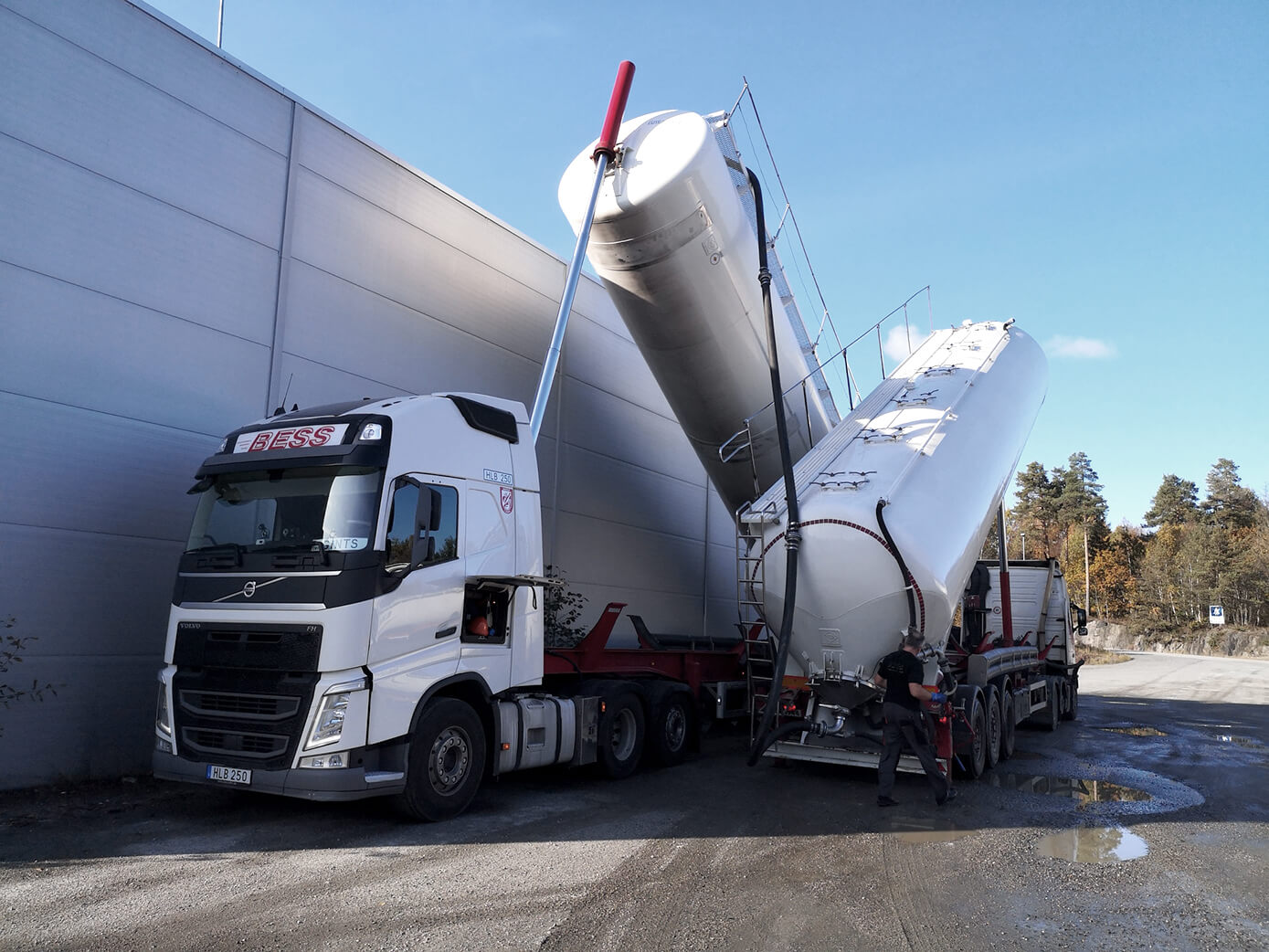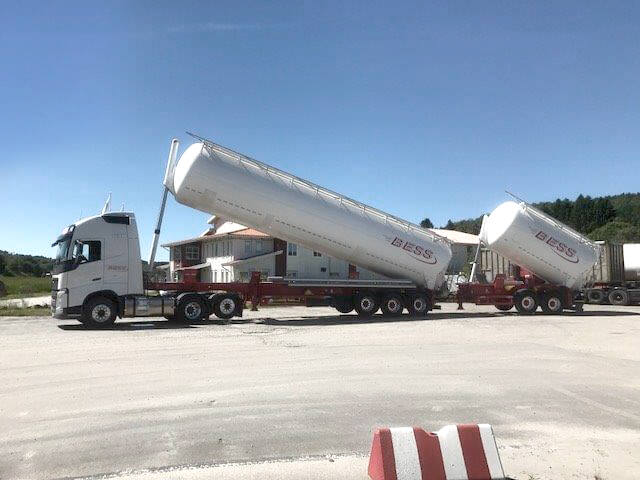 We transport our customers products, such as petrochemicals, minerals, food and feed with our modern fleet of trucks in combination with our 64-66 m3 pressurized tilting bulk trailers which is the optimal equipment for this type of jobs.
We also have special module combinations up to 25,25 meters that can carry up to 64 tons cargo weight, and volume up to 93 m3. Our fleet meet our customers requirements and standards. This includes noise-absorbing and air cooling compressors mounted on all trucks.
Geographically we cover all the Nordic countries Sweden, Norway, Denmark and Finland. Bess has also been through an SQAS Transport Service Assessment that in most cases is a requirement for supplying the petrochemical industry.
Kakan med namnet _gat sätts används av analystjänsten Google Analytics. Kakan används för att begränsa antalet anrop till Google Analytics om webbplatsen får väldigt mycket trafik. Vi använder Google Analytics för att se hur besökarna använder webbplatsen: Till exempel hur många som besöker webbplatsen och vilka sidor besökarna tittar på. På så sätt kan vi till exempel se vilket innehåll som är populärt och använda denna kunskap för att skapa mer liknande innehåll.